We spruced up WFSC jackets and added more options. Members can now select club jackets, vests, and fleece jackets to wear at competitions, test sessions, and practices to show off their club spirit! Detailed ordering instructions below:
How to Order
Step 1: Log in to your Entryeeze account, and head over to the merchandise tab.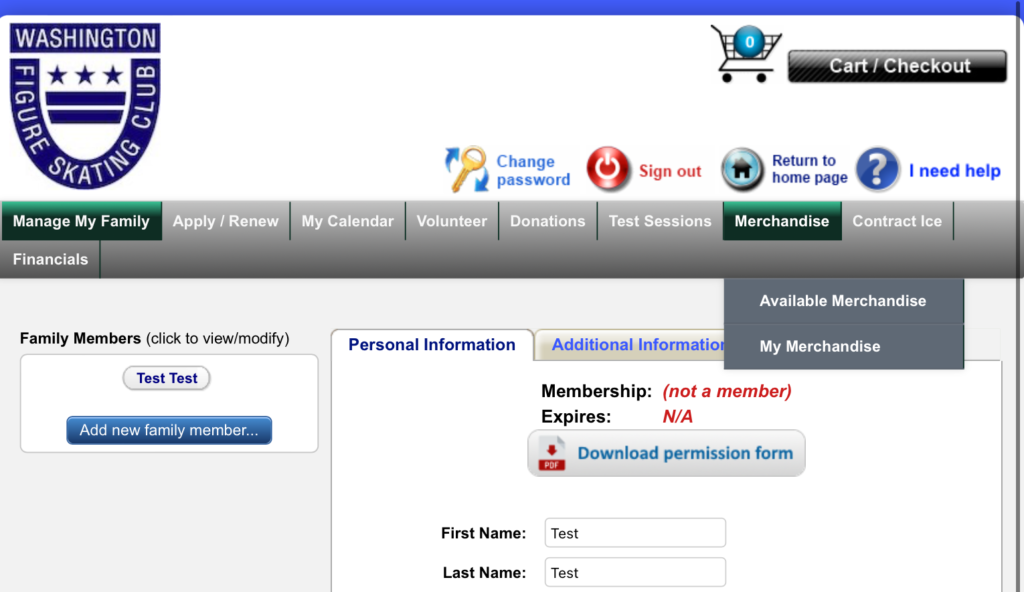 Step 2: Click on Available Merchandise and browse all the options available. We strive to provide as much variation in sizing as possible to accommodate our skaters, parents, and fans. All items run true to size.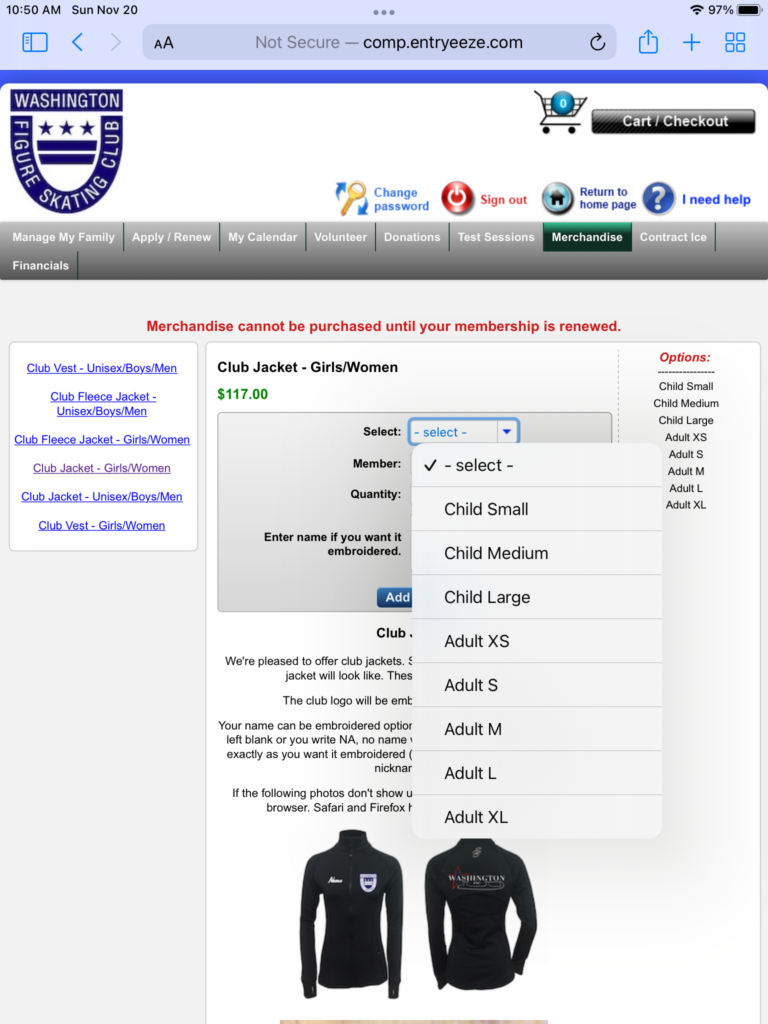 Step 3: Fill out the form, add to cart, and check out! We send orders to our vendor twice a month, so expect 4-6 weeks for your items to arrive at your doorstep. We hope you enjoy your new merch!